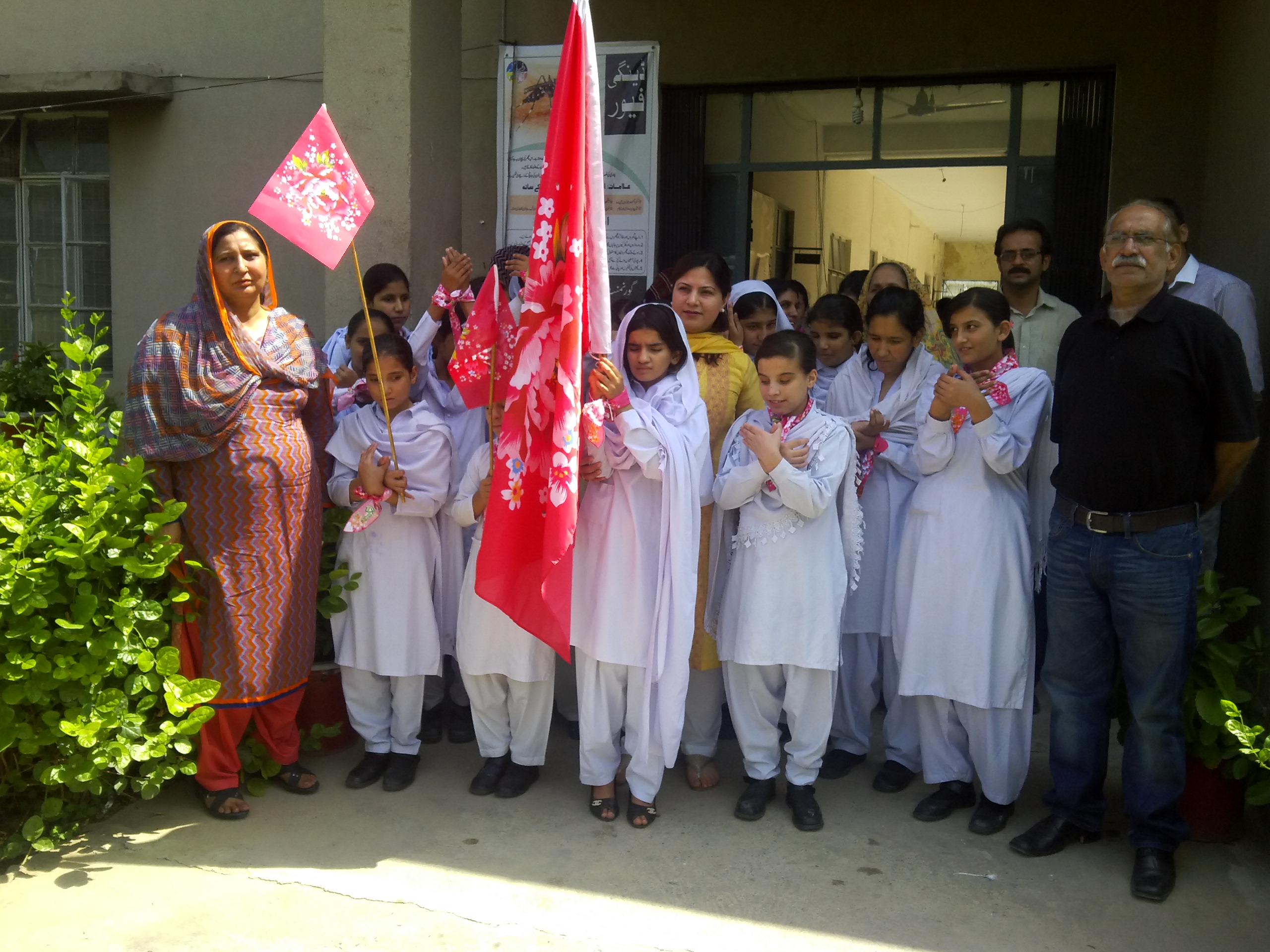 08-09-2015
Islamabad
Visually impaired students sensitized on sexual violence and importance of education.
A 1-Day activity was conducted with visually impaired children at Government Girls Blind School, a boarding school, at Shams Abad Rawalpindi, Pakistan. It was held on 8 September, 2015, as part of celebrating International Literacy Day.
The activity was organized and conducted by Aurat Foundation in joint collaboration with Garden of Hope Taiwan. In total 58 blind girls studying in grade 5th to 10th and 12 teachers participated in the activity. The activity was divided into two sessions where theme of session one was 'Child Abuse & Violence Against Women & Girls'. This session was conducted by Ms Rabeea Hadi of Aurat Foundation. Session two was conducted by Mr Muhammad Zeeshan, Psychologist working with Pakistan Foundation Fighting Blindness, and theme of session two was importance of education.
The broader objective of the activity was to educate girl children with disabilities who are more prone to violence and discrimination. The need was realised after the reports that children in Pakistan, irrespective of their gender, are being subject to heinous sexual violence.
The staff and students expressed concern over the hygiene situation of the school. They said that drinking water, bedrooms, kitchen and washrooms of the school lacked hygienic environment and requested us to communicate their concerns with donors and sponsors. They also expressed concerns over minimum provision of recreational activities for the students because of unavailability of funds.